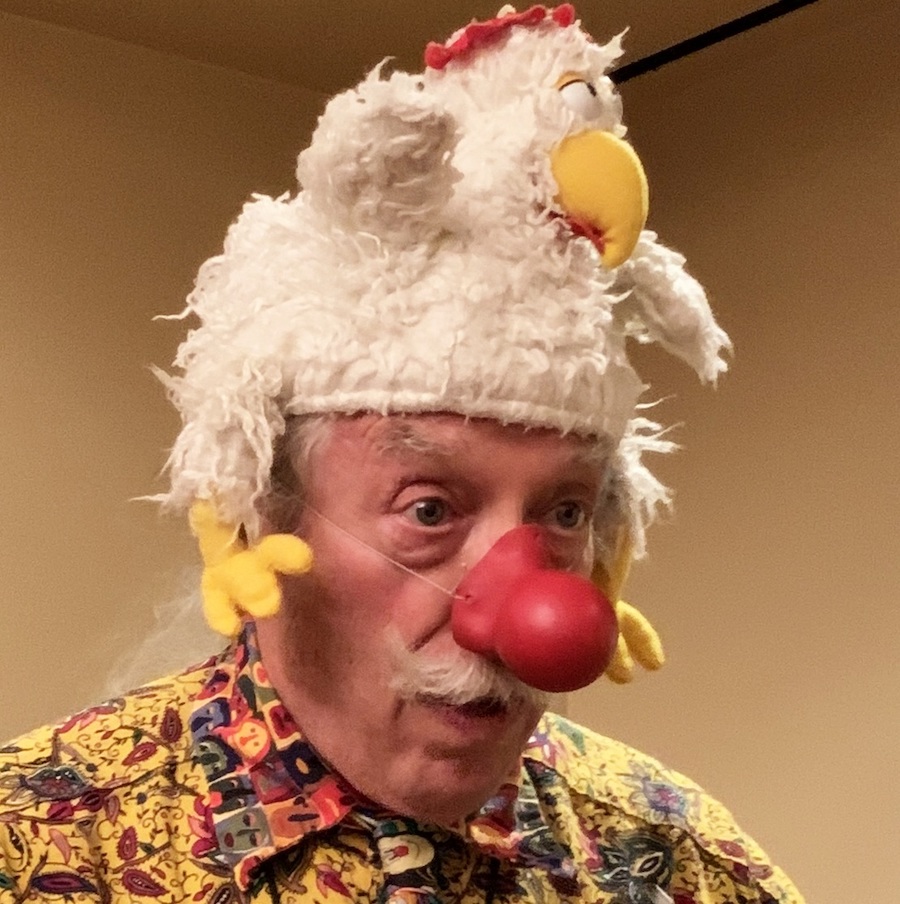 It's A Question Of Balance ® radio show balances the intellectual with the creative, exploring whether we have more in common than divides us through thought-provoking conversations - out and about with people on the street on different topics, and in the studio with inspiring guests from the arts. Balance is not a compromise. Balance is truth distilled from many places creating cohesive understanding. Hosted by Ruth Copland.
Check out podcasts of the different topics and arts guests at www.itsaquestionofbalance.com
Broadcast on KSCO AM 1080, KSCO 104.1 FM, KOMY AM 1340, and KSCO.com Live Stream.
Photo: Patch Adams clowning around with Ruth Copland at Cinequest Film Festival before the premiere of the documentary CLOWNVETS about humanitarian clowning.
'What is at the root of well-being?' Patch Adams has devoted his life to furthering peace, well being and connection. He believes that laughter, joy and creativity are an integral part of the healing process. With the help of friends, he founded the Gesundheit Institute in 1971 in order to address all the problems of health care in one model. The Gesundheit Institute, a non-profit healthcare organization, is a project in holistic medical care based on the belief that one cannot separate the health of the individual from the health of the family, the community, the society, and the world. In addition for decades, through his Clownvets project, Patch and his team of extraordinary volunteers have traveled the world as humanitarian clowns, helping heal veteran participants suffering from PTSD who are constantly working to relieve invisible wounds, and also bringing joy to marginalised people around the world.
Ruth Copland spoke to Patch at Cinequest Film Festival where the documentary CLOWNVETS directed by Estaban Rojas, had its world premiere, and was also honoured with the award for Most Life-Affirming Film. In her conversation with Patch they talk about connection, love, war, education, healthcare, active thinking, mental health, and what it means to really care about things, and thus explore through his life, work, beliefs and the film CLOWNVETS 'what is at the root of well-being?'