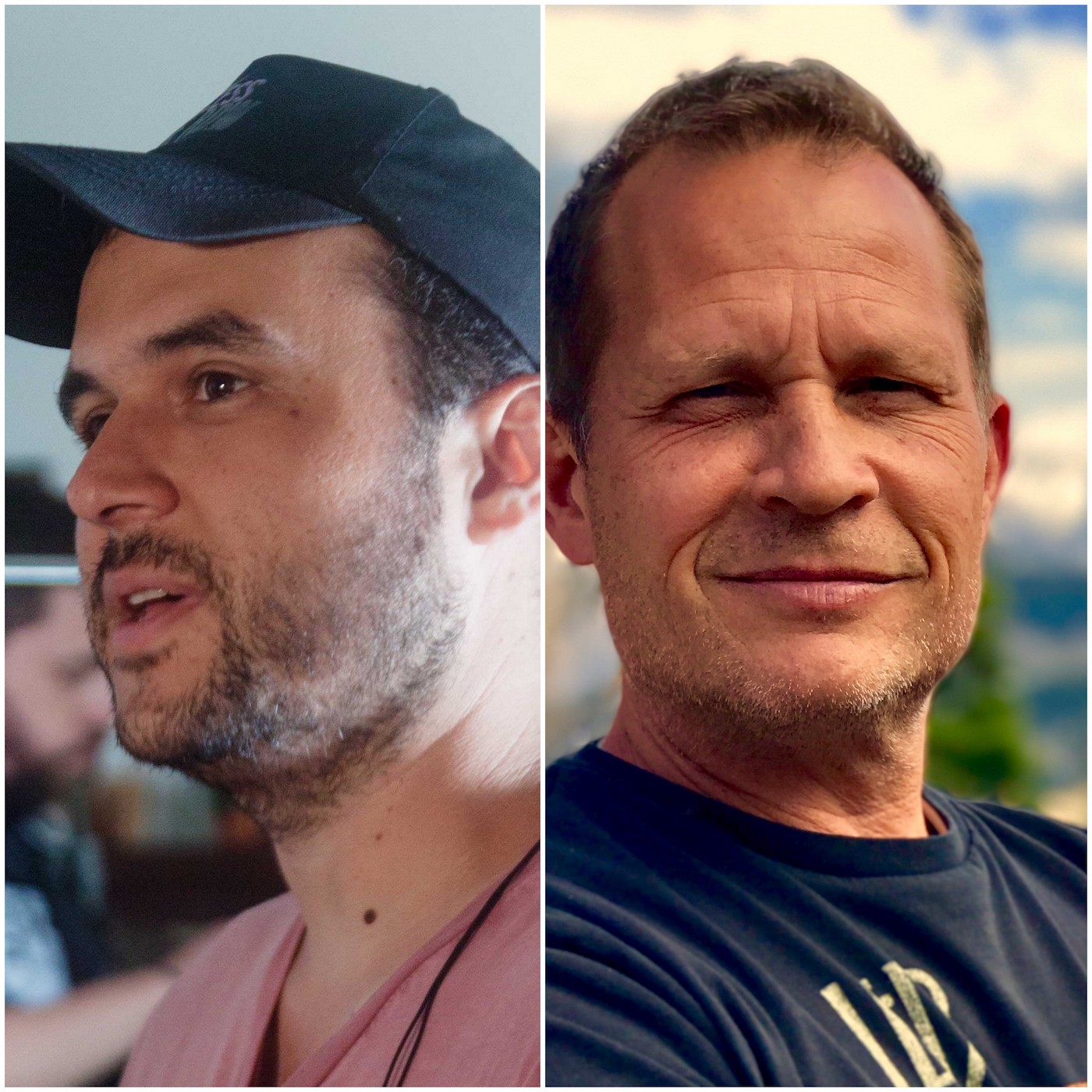 Broadcast on KSCO AM 1080, KSCO 104.1 FM, KOMY AM 1340, and KSCO.com Live Stream.
It's A Question Of Balance ® radio show balances the intellectual with the creative, exploring whether we have more in common than divides us through thought-provoking conversations - out and about with people on the street on different topics, and in the studio with inspiring guests from the arts. Balance is not a compromise. Balance is truth distilled from many places creating cohesive understanding. Hosted by Ruth Copland.
Check out podcasts of the different topics and arts guests at www.itsaquestionofbalance.com
Arts Interview: Max Carlson - Director, Writer, Producer; Shawn Austin - Writer, Producer

Photo L to R: Director and Co-writer Max Carlson; Film poster featuring Edi Gathegi, Tayler Buck; Producer and Co-writer Shawn Austin.
Ruth Copland talks to Van Maximilian (Max) Carlson - the Los Angeles-born American-Mexican award-winning independent film director/writer/editor and owner of Oddbox Films - and A. Shawn Austin, writer/producer and President of Big Boss Creative, Inc. in Burbank, California. Together they wrote and produced the award-winning film 'Princess of the Row', with Max Carlson directing. The inspiring film tells the tale of a runaway foster child who will stop at nothing to live with the only family she knows: her father... a homeless mentally ill veteran who lives on the streets of LA's skid row. 'Princess of the Row' addresses difficult social issues sensitively and powerfully. It is a life-affirming story, beautifully shot, with a hauntingly atmospheric score. 'Princess of the Row' has a talented cast including iconic actor Martin Sheen; Edi Gathegi known for X-Men: First Class; Tayler Buck known for The People vs OJ; Ana Ortiz known for Ugly Betty; and Jacob Vargas known for Traffic.
Ruth Copland caught up with Max Carlson and Shawn Austin at the Cinequest Film Festival in Silicon Valley where 'Princess of the Row' had its world premiere. Ruth Copland talks to the film-makers about what inspired them to tell this story, how you take a story from an idea to a fully realised film, and why they became film-makers in the first place. You can follow the film @PrincessOfTheRow on Instagram, Twitter and Facebook.