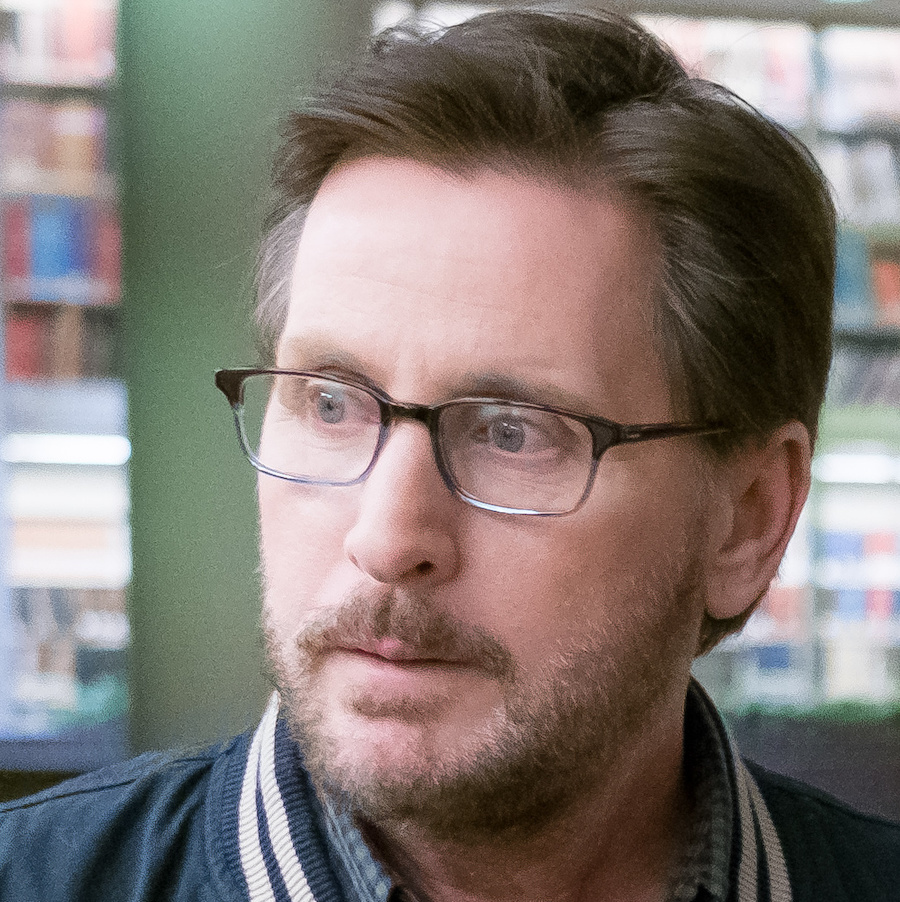 Broadcast on KSCO AM 1080, KSCO 104.1 FM, KOMY AM 1340, and KSCO.com Live Stream.
It's A Question Of Balance ® radio show balances the intellectual with the creative, exploring whether we have more in common than divides us through thought-provoking conversations - out and about with people on the street on different topics, and in the studio with inspiring guests from the arts. Balance is not a compromise. Balance is truth distilled from many places creating cohesive understanding. Hosted by Ruth Copland.
Check out podcasts of the different topics and arts guests at www.itsaquestionofbalance.com
Arts Interview: Emilio Estevez, Actor, Writer and Director
An accomplished actor starring in many films, Emilio Estevez is also a talented writer and director with a compelling new film 'The Public' out in theatres from April 5th, 2019. Ruth Copland talks to Emilio about his life, art, and his new film.
Emilio Estevez wrote and directed 'The Public' and also stars in it (pictured above) along with many great actors including Alec Baldwin and Christian Slater. 'The Public' is about downtown Cincinnati librarians Stuart Goodson (Emilio Estevez) and Myra (Jena Malone) who see their regular winter day shaken up when homeless patrons decide to take shelter in their library for the night. What starts as a peaceful sit-in quickly escalates into a face-off with the police and the media.
Prior to its release in theatres, 'The Public' is being screened at the Cinequest Film Festival in Silicon Valley on March 9th 2019. Emilio Estevez will attend and take part in a discussion after the film. You can get tickets here 'The Public' Cinequest Screening
Emilio has established himself not only as an accomplished actor, but also as a talented writer, director and producer. In 2006, he wrote, directed and co-starred in the Golden Globe nominated for Best Picture and SAG ensemble nominee "Bobby," which revisits the night Robert F. Kennedy was assassinated at the Ambassador Hotel in 1968 and is set against the backdrop of the cultural issues gripping the country at the time, including racism, sexual inequality and class differences.
Emilio made his acting debut in Tim Hunter's "Tex" and appeared in Francis Ford Coppola's ensemble drama "The Outsiders," both based on S.E. Hinton novels. Estevez' performance as a quintessential high-school jock in John Hughes' "The Breakfast Club" won him widespread attention and acclaim. Later that same year, he went on to appear in "St. Elmo's Fire" before starring in "That Was Then, This Is Now," for which he also wrote the screenplay. In 1996, Estevez directed his father Martin Sheen for the first time in the Vietnam drama "The War at Home" which Emilio also starred in and produced. Other film credits include, "Repo Man" "Mission: Impossible," and the "Stakeout, "Young Guns" and "Mighty Ducks" franchise movies. Emilio's new film "The Public" marks Emilio's fourth invitation to the prestigious Toronto International Film Festival having previously been invited with his films THE WAR AT HOME, 1995, BOBBY 2006, THE WAY 2010).